BRIDGE Facilitators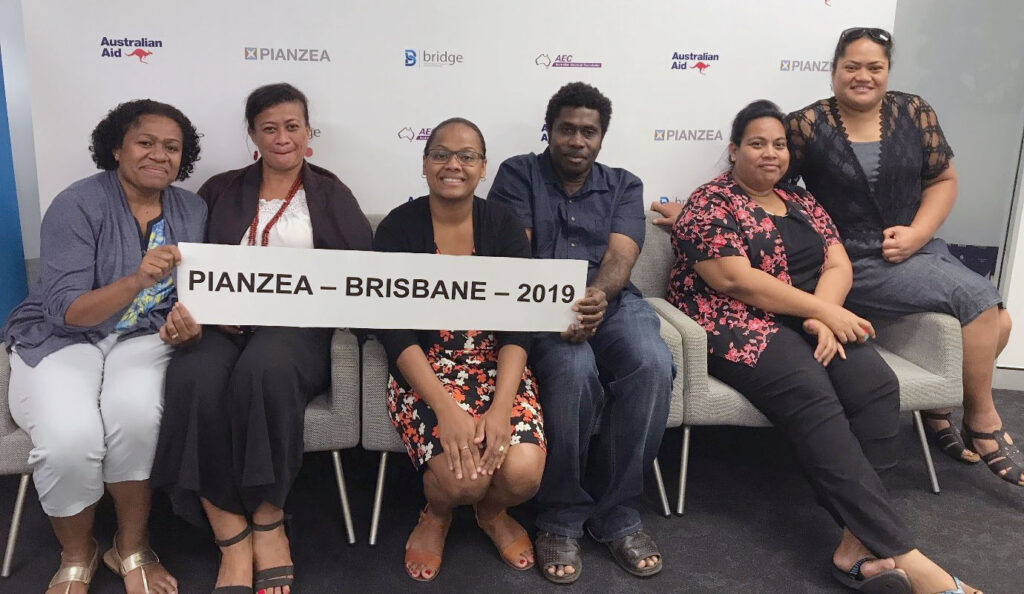 Only trained and accredited BRIDGE facilitators are authorised to conduct workshops making use of BRIDGE materials. The success of BRIDGE relies on the quality of its facilitators, and the use of the right facilitation teams.
Every BRIDGE workshop is conducted using a minimum of two BRIDGE facilitators. A team approach to facilitation is best, and a workshop should not be run if an appropriate team is not available. Multi-day workshops are conducted by a team of at least three BRIDGE facilitators.
A facilitation team should consist of facilitators who complement each other and who can each contribute a different quality to the facilitation. For sustainability reasons, a strong pool of local facilitators is essential for any extensive BRIDGE program.
BRIDGE facilitator categories
The BRIDGE facilitator category structure provides a supportive framework in which facilitators can practise, improve and broaden their BRIDGE skills. The categories aim to ensure the quality and consistency of the delivery of BRIDGE, and also assist those implementing BRIDGE to select facilitators with the appropriate skill sets and experience.
All categories of facilitators are important to BRIDGE. To move from one facilitator category to another, certain criteria need to be met by the facilitator and this needs to be formally acknowledged by the BRIDGE Partners.
There is no expectation that a facilitator has to progress from one category to another. It is a personal choice of individual facilitators and their ability to meet the criteria for progression.
There are three categories of facilitators:
TtF Complete – awarded awarded after attending a Train the Facilitator (TtF) course and meeting required criteria
Workshop Facilitator – awarded after completing a minimum of 30 hours of supervised module workshop facilitation and meeting the required criteria
Accrediting Facilitator – awarded after completing a minimum of 150 hours of module workshop facilitation and having been assessed by an Accrediting Facilitator as possessing mentoring, leadership, organisational, advocacy and scoping skills.