BRIDGE methodology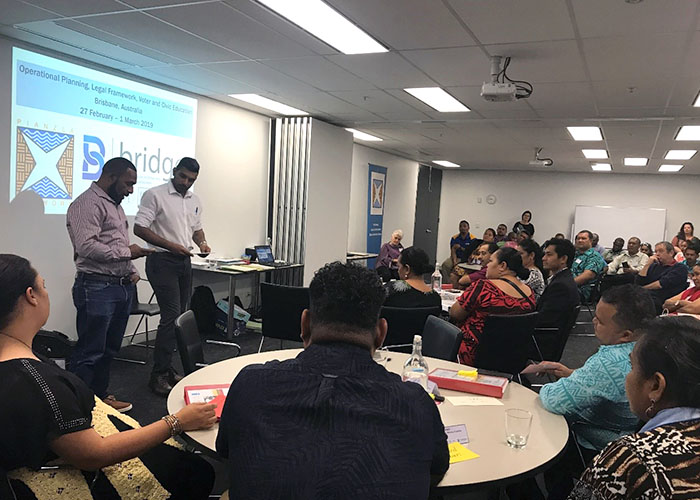 BRIDGE uses a methodology based on participatory adult learning principles combined with a distinctive values-based approach centred on specific electoral principles.
BRIDGE considers that people learn best when they take responsibility for their own learning and engage with material and information that is relevant to them and is presented in a memorable and innovative way.
Participants get to know each other, share experiences, and have the chance to increase understanding and skills and build bridges within their own organisation, or between different organisations, countries and cultures.
Using a mixture of group work, role-play and individual assignments, BRIDGE aims to immerse the participants, in an engaging and rewarding learning process that explores options, lessons learned, benefits and challenges of numerous aspects in the field of electoral administration. Comparative knowledge, contextualisation and collaboration between participants and facilitators is at the heart of BRIDGE.
Principles
The BRIDGE methodology is based on the following principles:
acknowledges the importance of building electoral administrative capacity across the globe
acknowledges and values diversity of experience and operational environments
encourages dialogue, sharing of knowledge and participation to identify excellence in electoral administration
is supportive, rather than prescriptive, in building individual participants' skills and expertise
encourages participants to be responsible for their own learning
urges local ownership of the curriculum so that client groups eventually have the ability to conduct BRIDGE for themselves.
Delivery
The BRIDGE curriculum is designed to be flexible and adaptable. This means that BRIDGE programs are extremely diverse, depending on the client, circumstances, timing in the electoral cycle, funding and participant needs, as well as regional and cultural contexts.
The successful delivery of a BRIDGE workshop is highly dependent on the quality and experience of the facilitators who conduct it and on the close collaboration with the client. A committed and competent team of BRIDGE facilitators, equipped with the time, resources, and appropriate information about the participants' needs and expectations will design and deliver qualitative and targeted workshops for any specific circumstance.
To ensure the consistent quality of BRIDGE is maintained, only trained and accredited BRIDGE facilitators are authorised to conduct BRIDGE workshops.
Learn more about the different types of BRIDGE workshops and the process to become a BRIDGE facilitator.