BRIDGE as a capacity development tool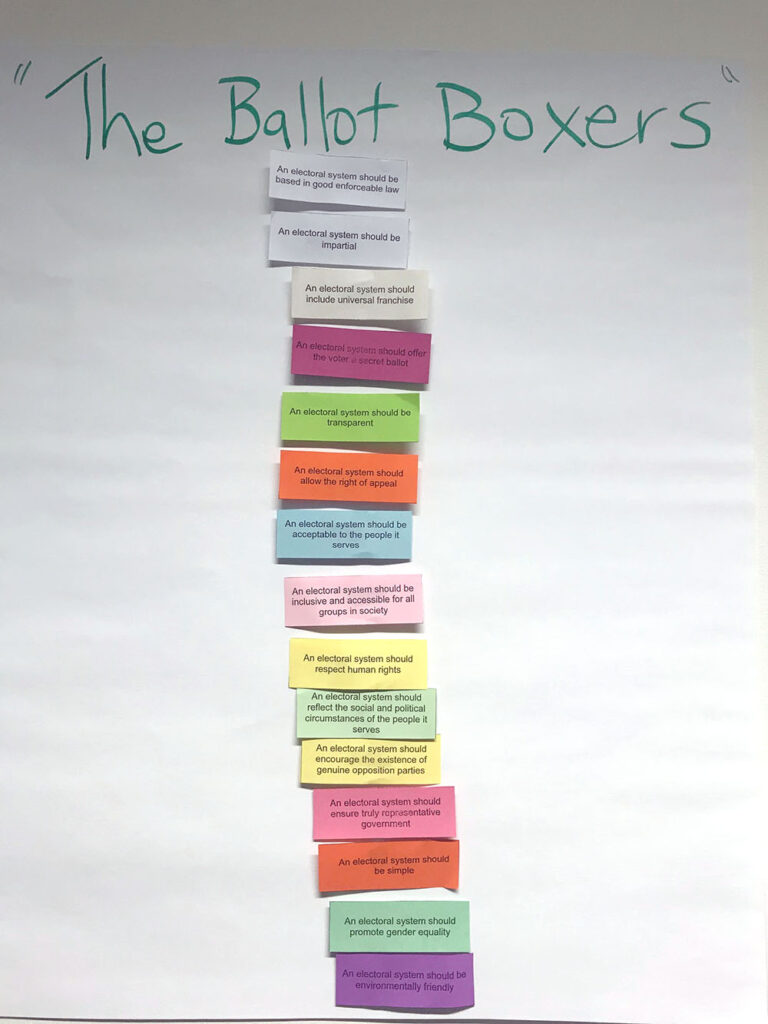 An election is the largest and most complex logistical operation that a country undertakes in peace time. The better an election is run, the simpler it looks. Committed, ethical, professional, confident and well-trained people are the key to increasing the prospects of running a good election, in both developing and more established democracies.
Electoral assistance providers recognise that the building of a strong and stable electoral culture in-country with committed organisations upholding electoral principles and engaging in continuous improvement, across the whole electoral cycle, is more important than providing ad hoc electoral assistance. BRIDGE is a tool that can help facilitate this.
Ideally, BRIDGE should be one component of an integrated package of broader electoral assistance or of a wider and longer-term capacity development strategy that incorporates other interventions such as technical assistance, operational training, and mentoring. BRIDGE is not a 'fix-all', a 'stop gap', nor a 'stand-alone' product that can meet all needs. BRIDGE can neither deliver a total electoral assistance package nor be the only component in a capacity development strategy.
As a professional development tool, BRIDGE primarily affects participants at an individual level; however, evidence indicates that BRIDGE positively influences both individual and organisational capacity. BRIDGE workshops use an activity-based approach that maximises retention of knowledge and skills learned. In addition, the workshops are designed to facilitate application of knowledge to particular circumstances and to promote or reinforce professional confidence, ethics, understanding of principles of best electoral practice, and access to networks of peers.
BRIDGE has the potential to trigger change at an organisational level. BRIDGE workshops, being activity based, rely on participants interacting with each other. This results in group learning, an opportunity to build networks, provide a broader understanding of an organisation, build morale and cohesion within the organisation. Workshops encourage participants to reflect on improving their practices, processes and their organisation overall by providing comparative examples and alternative approaches, generating blueprints and strategies or support for organisational reform.
BRIDGE programs have resulted in networks of professionals within institutions, regionally and internationally that have provided peer support and served as triggers for change long after the end of the formal program.